Sebastiano Donelli came with his family from Milan and established a spaghetti factory on Sydney Road. It operated until 1930 when his daughters donated it to what would eventually become the Don Bosco Youth Centre.
What is Art Therapy?
In this interview with Emma Noack, we learn about the different myths behind Art Therapy. Does the art therapist interpret my artwork? What happens during an art therapy session? What's the main difference between traditional therapy and art therapy?
Read this article to learn more.
Brunswick's Oral History
Barry York shares his experience recording conversations with people in Brunswick and other places in Australia. This article is an invitation for the community to create and grow an oral archive of stories because oral records "allows us to experience history in a unique and engaging way... no transcript can capture the accents, intonations, inflections, rhythms and pauses of the human voice".
Make Sydney Road Accessible for ALL
Read this article to learn the accessibility numbers for people who identify as having a profound or severe mobility limitation and why it's important to support this cause.
The pen is mightier than the sword
Brunswickian activist, Ken Taylor, recently shared with us two rhymes. The words in this article support the campaign that urges the Victorian Government to make Public Acquisition of the unique Preston Market located in the not-too-distant neighbouring suburb.
Lawz Drawz illustratez Melbz
What advice would you give your 18-year-old self?
Laura Holley, aka Lawz Drawz, shares in this interview the answer to that question and talks about how she jumped from fine arts, to photography, to project management to then become one of the most recognisable illustrators in the Northern Suburbs.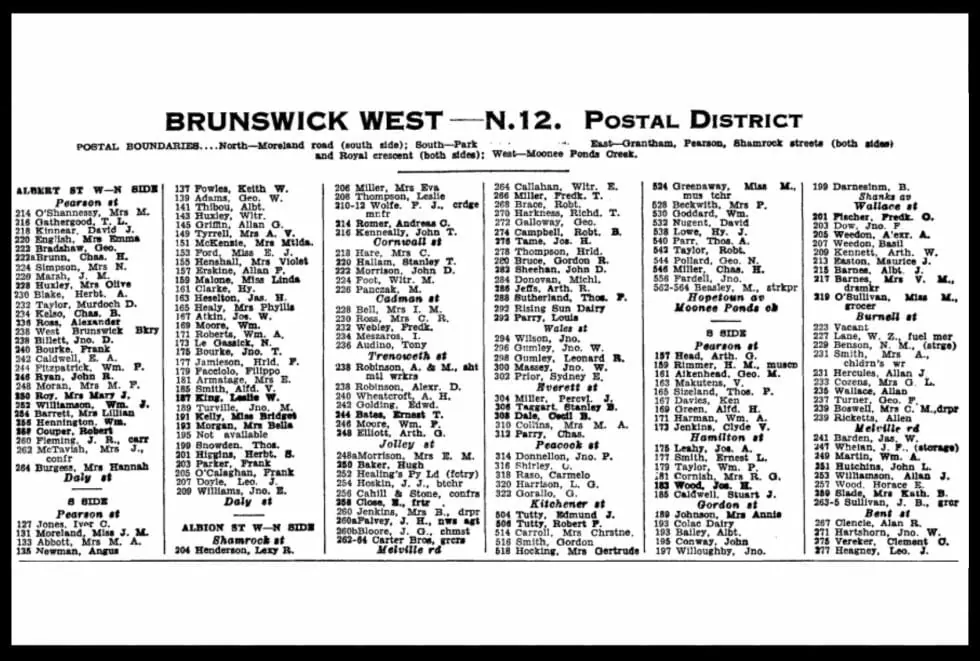 The Factory Next Door
Did you know Shamrock Street used to be called Royal Crescent? Or that there was a small factory located at the heart of one of the few winding streets in Brunswick? Barry York used to live right next to this factory, but he knows too little about it. Barry did his research but he hit a wall. Maybe you can help him, read to learn more!