Maximillian Malone was only two weeks away from signing the lease of the venue that would materialise his passion for paper and bringing people together and he didn't have a name yet. The Brunswick Hill Medical Clinic located at 544 Sydney Road was about to turn into something with a different purpose than what it was originally built for.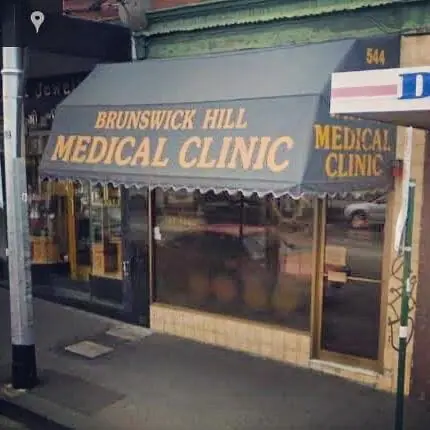 Brunswick Hill Medical Clinic at 544 Sydney Road.
Back in his twenties, Max used to host collage workshops at the back of a pub in the UK under the caption "Sticking paper and people together".
"…it would be very much like a pub quiz so you'd be in teams and I would be the host conducting art challenges in exchange for beer tokens…"
This led him to organise more workshops, some would be more serious with a focus in mind and others would be more loose and playful. He started to dream of a studio where he could host workshops, art exhibitions, and where people "might come to hang out like you would at a bar in the evening".
He had the physical space, but what could be the right name to playfully encompass all these elements? The paper emporium, the paper palace, and the paper den were some of his options but they didn't feel like they captured what he is trying to create.
"This place is not a classroom this is somewhere that you come, you have fun, you get creative, you socialise and it's not dedicated to coming up with the perfect artwork at the end of it, it's about the feeling and the experience of being within the space".
This place is not a classroom. Photo: @will.hamiltoncoates
When Max was younger he wasn't necessarily encouraged to do art but he once met someone who shared a quote that he'll never forget…
"An artist is not a special kind of person…" Satish Kumar once told him, "…but every person is a special kind of artist."
These words gave him the confidence and belief that whatever your thing is, it's valid and true. Max's thing is to play and make collage.
If you ever walk past the studio, you'll probably notice two things. The first one is Frankie, a cute little dog that's either taking a nap or she's curiously looking out the studio. The second one is the organised yet playful hecticness of all of the artefacts, books and magazines that you can see through the window. Almost at a single glance, you can observe and feel the definition of collage that Max gave me during our interview:
"it goes beyond paper… Collage is in fashion, it's within music, it's within hip-hop, it's within how creative and inventive you can be with turning something that was meant for one purpose and then transforming it into something with a new purpose".
Max and Frankie. Photo: @will.hamiltoncoates
There's a third thing you will surely notice and that is the name he chose for the former clinic. It's a name that is more intriguing and mysterious than the ones he thought before, it's also more open and broad to make you wonder what happens inside the studio. The name is That Paper Joint. It is a place dedicated to joining people through paper, a collage studio workshop and a gallery that welcomes all those willing to find that special artist within them and have a great time while doing so.
That Paper Joint. Photo: @will.hamiltoncoates
We invite you to sign up to That Paper Joint mailing list to be on top of the events they're organising. If you read this during lockdown, no worries, they are organising online workshops!