From humble beginnings in a Carlton backyard, a storytelling event moves to the Brunswick Artists' Bar  
Brunswick is already home to an array of stories – from a history woven in its streets to those that surface every time someone moves in, or out.On May 28, there's a chance to hear four people tell a story of their own around a set theme at Brunswick Artists' Bar.
It was while in New York at open-mic storytelling events three years ago that founder and Brunswick East local Claudia Nankervis realised Melbourne could benefit from a similar concept.
"I hadn't seen or heard of any similar open-mic style storytelling nights, except for the occasional Moth event or Queerstories which is based in Sydney," the 26-year-old explains.
"I loved the idea of asking people who weren't necessarily a writer or performer or artist, or who wouldn't normally put their hand up for something like this but who I have heard tell a really great story in the past."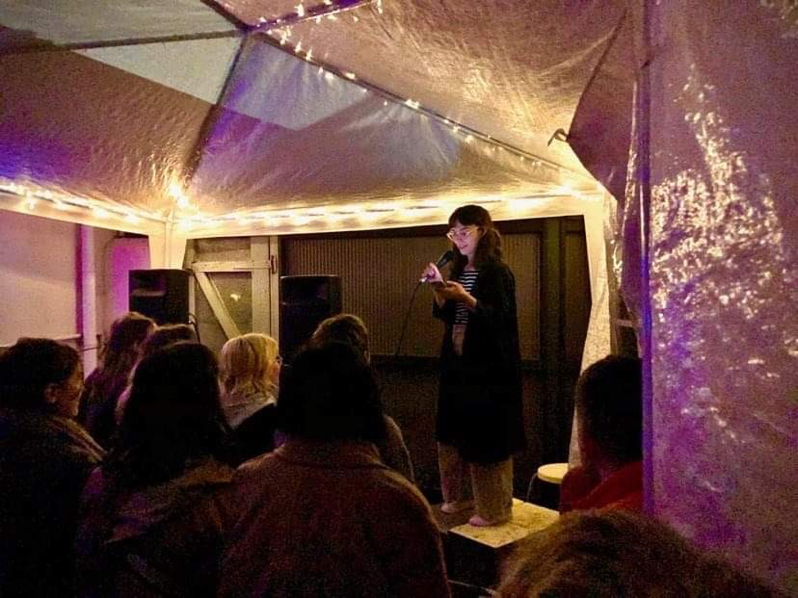 Backyard Stories humble beginnings in a Carlton backyard in 2019
The inaugural Backyard Stories event took place on a rainy November day in 2019. Undeterred by the unexpectedly wet evening, sixty people crammed under a makeshift marquee in Claudia's Carlton backyard to hear their friends – and friends of their friends – tell a story that was about or made mention of change. The results were as stimulating as they were unique. A letter writer is moved by Atticus Finch. A fresh produce shopper doesn't have enough change. A poet reflects on injustice and the changing world.
"I was thrilled at how the event was received, and so proud of those who got up to take part," she recalls.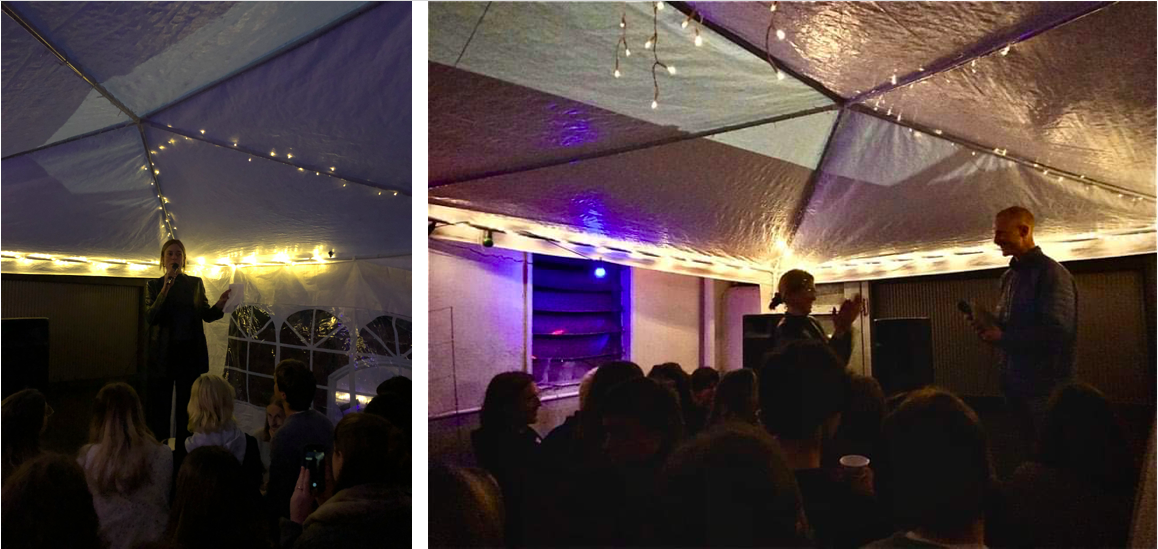 "The audience was incredibly warm and receptive, and encouraged each storyteller through laughter and big applause."
Interest in the concept snowballed, and more people reached out to take part. This prompted another event in the same backyard in February 2020.  Again, there was rain. Again, the people came. This time the theme of the stories was blue, and storytellers' creativity flourished. A blue between sisters over olive dip. The orange-red sky after a bushfire on the New South Wales coast turns blue as the storyteller escapes danger. A quirky grandma called Bluey gets stuck in a car wash.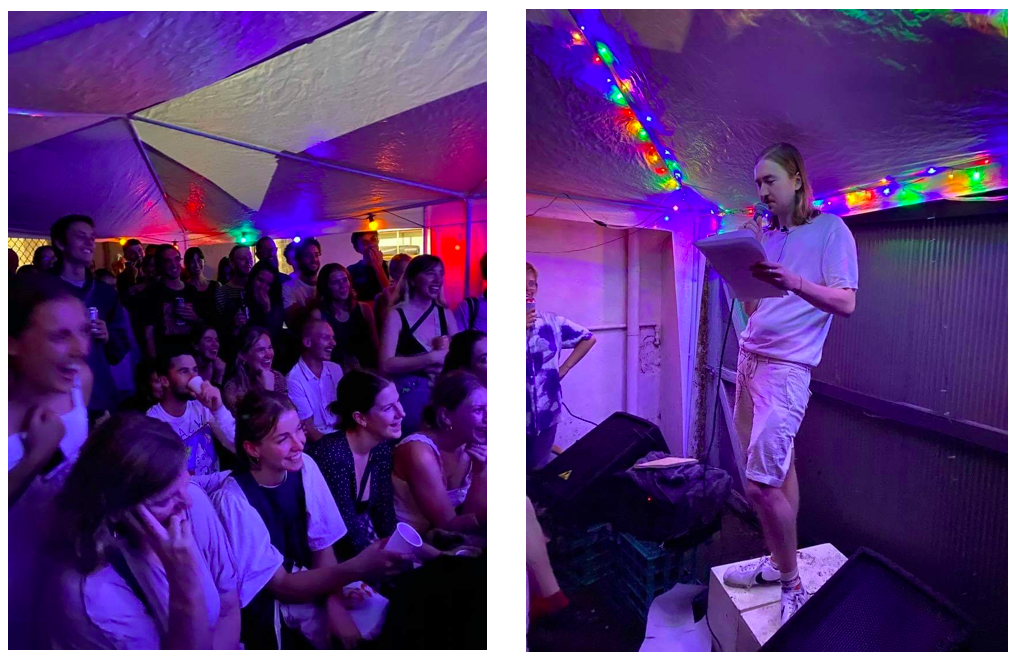 "It's amazing listening to what people have to say about each story. People who don't always know each other and live totally different lives are brought together by storytelling,"
And if at first – and second – there was rain, the third instalment threw up another obstacle. A pandemic. Gone were the precedented times and in their place, a need to be flexible and adaptable.
"Having people in such close proximity in the backyard was obviously not possible. So I wrote a story myself around the theme of nostalgia, and then put a call out to others," Claudia says. "I renamed it Backyard Stories – Inside Edition and lent my microphone to others to record their story in their own home."
The results were added to the already recorded versions available in podcast format. They also spurred on Claudia's passion for storytelling. It was time to let Backyard Stories grow and extend the event's already burgeoning network to the wider community. And Backyard Stories at Brunswick Artists' Bar was born.
Backyard Stories will be held on Friday, May 28. The event is sold out but follow Brunswick Daily and Brunswick Artists' Bar on Instagram to learn about upcoming events.